Physics Department
Physics
This Department established in 2003 to teach physics has grown into a research center pursuing research activities in the areas of Crystal Growth, Non Destructive Testing - Ultrasonic's, Fiber Opticsm Electronics and Instrumentation. It offers the following Programmes.
Objective:
In this age when pure physics is being replaced by applied physics, the department proposes to keep abreast with the latest developments by offering UG, PG and Doctoral Programmes in Physics.
Faculty:
The Staff members of the department are well qualified with rich teaching cum Industrial experience.
Specialization of staff member in varied arena like Banking, Insurance, Marketing, Accounts, Taxation and Economics help the students to gain knowledge from different fields of their choice.
Infrastructure:
All necessary equipments and apparatus related correspective "Learning by Doing" for the conduct of B.Sc.,Physics Programme exist in the department. The Infrastructure for establishment of research in Crystal Growth is on the anvil.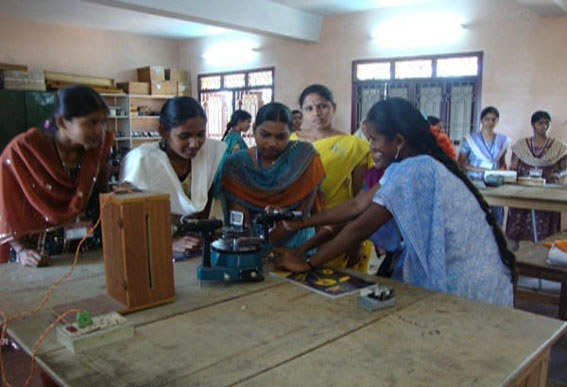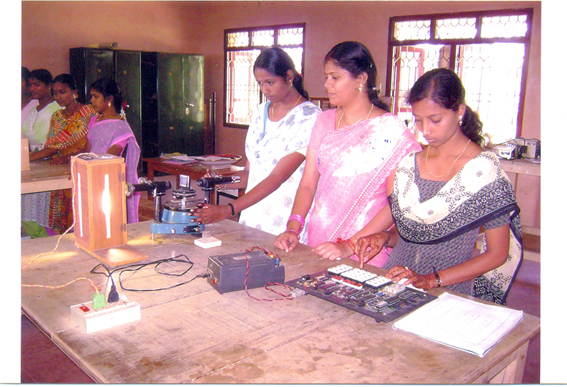 Laboratory Facility:
Physics Laboratory is Equipped with

Fiber Optics kit with LASER source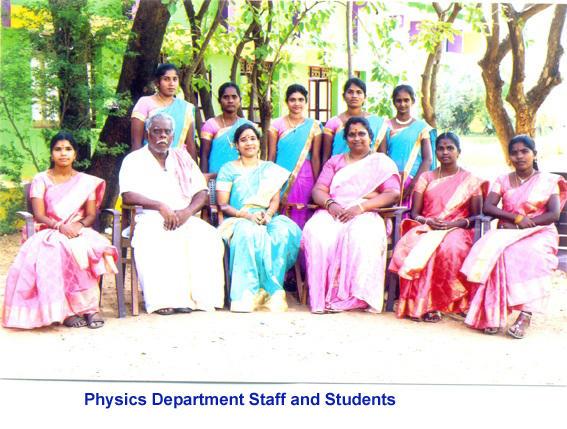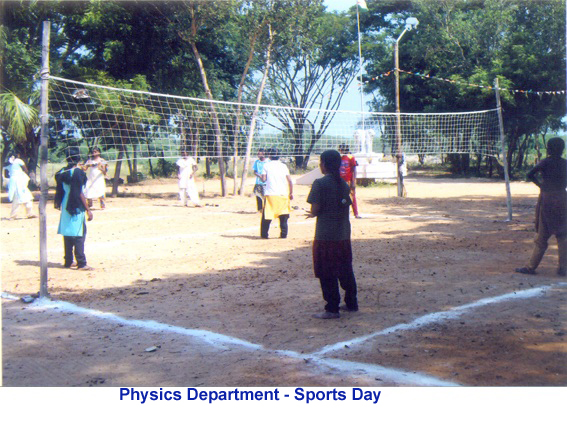 Physics Department Faculty
S.NO

Name
Qualification
Designation
Experience
SLET/NET/Phd
if any year of passing
Extra Qualification
Paper Presentation

1

M.Suhasini

M.Sc.,M.Phil.,B.Ed.,

H O D

2 Years and 9 Months

Nil

Nil

2

S.Sangeetha

M.Sc.,M.Phil.,

Asst.Prof

1 Year

Nil

Nil